Hi-tech is interfacing with the world of classical performance in a new and innovative way.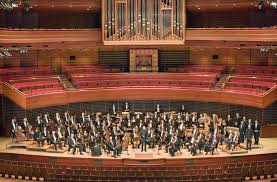 The Google Cultural Institute is partnering with 60 global performing arts institutes to bring live, 360-degree performances to desktop and mobile users worldwide.
One of the first shows involves the Philadelphia Orchestras performing at New York's Carnegie Hall.
Google Cultural has partnered with the likes of the Metropolitan Opera in New York and the Royal Shakespeare Company in the UK in an initiative that should help make the arts available to those who would otherwise never have the opportunity to see such great work.