The grand piano that Canadian jazz legend Oscar Peterson personally selected for his own use, will be played publicly for the first time Friday night at Toronto's Koerner Hall.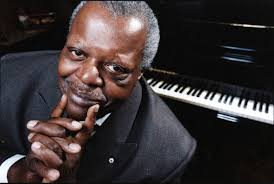 The piano is a Bosendorfer Imperial grand that's hardly been played since Peterson died in 2007.  However, the piano has received a workout over the past year as some of the world's greatest jazz pianists made the pilgrimage to Peterson's home in Mississauga at the invitation of the artist's widow.
The concert, commemorating Peterson's 90th birthday coincides with the release of the 3-CD collection called "Oscar with Love", which includes 14 previously unrecorded Peterson compositions.
Those playing tonight are among the 16 pianists on the tribute album.