Margaret Atwood is at the leading literary edge – again.
The renowned Canadian author is entering the world of graphic novels.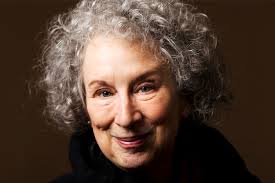 U.S. publisher "Dark Horse Comics" says it will release Atwood's first graphic novel, "Angel Catbird," next fall.
Artist Johnnie Christmas is illustrating the story about a male superhero – who gets his power from a cat and a bird.
In a statement, Atwood says, "Due to some spilled genetic Super-Splicer, our hero got tangled up with both a cat and an owl; hence his fur and feathers, and his identity problems."
The story will be part of a three-volume series intended for all ages.