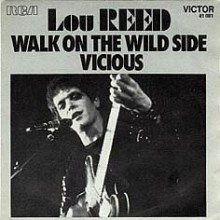 The inspiration for Lou Reed's classic "Walk On The Wild Side", Holly Woodlawn, has died of cancer. The transgender role model had been fighting brain and liver cancer.
As the story goes, Holly left home at 16 to hitchhike her way to New York. Somewhere along the journey which she began as a male, Holly changed her sex. Lou Reed wrote about her transformation in his popular 1972 track.
As an actor, Holly rose to fame in the early 1970s and became one of Andy Warhol's superstars.  She appeared in several films and performed in cabaret and theatre.
Holly Woodlawn was 69.