A former Toronto Symphony Orchestra conductor has been cited with a Kennedy Center honour.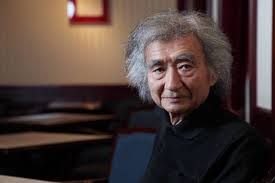 Seiji Ozawa led the TSO from 1965 to 1969.
Also honoured were singer-songwriter Carole King, filmmaker George Lucas, actress and singer Rita Moreno and actress and Broadway performer Cicely Tyson.  The Eagles were also supposed to be honoured, but had to postpone because of Glenn Frey's poor health.