Once it ends its Broadway run in the new year, Michael Flatley, the trailblazing star of "Riverdance", will take his show "Lord of the Dance: Dangerous Games" on the road.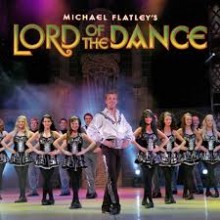 The 57-year-old dancer says he's had requests from fans who couldn't make it to the show in New York, to bring the show to them.  Flatley says his ailing legs will be healthy enough for one last outing.
The tour plans to hit American cities like Chicago, Boston, Philadelphia and Los Angeles.  There is no word on potential dates in Canada.
"Lord of the Dance" plays New York's Lyric Theatre through January 3rd.