A biopic about the late Canadian comedian Phil Hartman will have a decidedly Canadian feel with Edmonton-born actor Jason Priestley tapped to direct the project.
I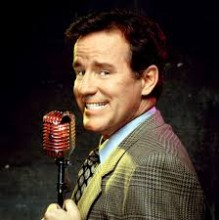 The film is tentatively titled "Nice Guy Phil" and will cover Hartman's career from his success on "Saturday Night Live", to his voice work on "The Simpsons", to his work with Kids in the Hall actor, Canadian Dave Foley on the TV show "News Radio".
Daran Norris will play the title role.
Hartman, who was born in Brantford, met Priestley when he hosted SNL in 1995 and calls Hartman one of his heroes.
The movie will be shot in Canada and the United States with production slated to begin next summer.