A ruling by a South African appeals court could mean 15 years in prison for the so-called "Blade Runner", Oscar Pistoruis.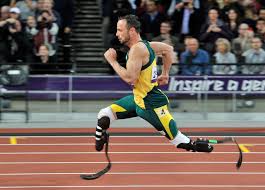 The appeals court has convicted Pistorius of murder in the 2013 shooting death of his girl friend Reeva Steenkamp.
The five-judge panel overturned a lower court's ruling of manslaughter which could mean a prison sentence of 15 years.
The double amputee was put under house arrest in October after serving one year of a five-year manslaughter sentence.