A 67-year old Chicago resident has won the 2015 Aimia / AGO Photography Prize.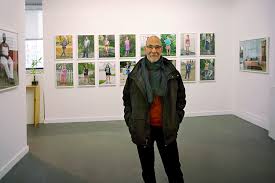 Dave Jordano received the award at a special event Tuesday night at the Art Gallery of Ontario in Toronto.  Jordano wins $50,000 as well as a six-weed, fully funded residency in Canada.
The Aimia / AGO Photography Prize is Canada's most significant award for contemporary photography.  It recognizes photographers from around the world whose work has exhibited extraordinary potential over the preceding five years.