An Ottawa-area Liberal MP says he has Lou Gehrig's disease and is dropping out of the race to become the new speaker of the House of Commons.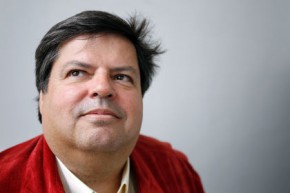 Mauril Belanger made the diagnosis public in a statement he issued yesterday.
60 year old Belanger wrote another letter a week ago to tell friends, supporters and fellow politicians that medical tests to determine why he wasn't able to speak properly had ruled out a stroke or cancer.
Belanger was seen as a top contender for the Speaker's job. He says he will continue to represent the Ottawa-Vanier riding.
Lou Gehrig's Disease, or Amyotrophic Lateral Sclerosis (ALS), is a rapidly progressive, neuromuscular disease. It attacks the motor neurons that transmit electrical impulses from the brain to the voluntary muscles in the body. When they fail to receive messages, the muscles lose strength, atrophy and die.
ALS can strike anyone at anytime, regardless of age, gender, or ethnic origin. It does not affect the senses, and only rarely does it affect the mind.
The average life expectancy after diagnosis is 3 to 5 years.