Female baboons at the Toronto Zoo have been battling so fiercely to be the leader of their colony that Zoo officials had to close the exhibit for several days. The decision was made because the public might not have understood their aggressive behavior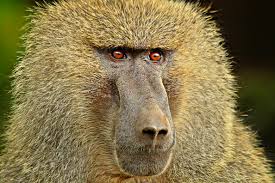 .
Baboon troops are dominated by females and the pecking order is complicated by family lines. Five or six of the female baboons living in the enclosure sustained injuries that included missing hair, deep lacerations, and injured tails.
The troubles began when the matriarch, Betty died last December.
Senior Veterinarian Chris Dutton says the olive baboons are fine now. Apparently, Betty's daughter, Molly, now sits on the throne alongside the oldest female, Putsie, in what appears to be an uncomfortable truce.