The Writer's Trust of Canada has awarded the first of three $50,000 fellowships to St. Johns, Newfoundland native Michael Crummey.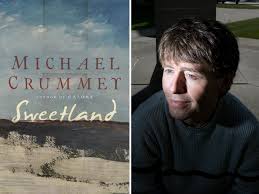 The 50-year old poet and novelist is the first of three Canadian writers who will receive the Fellowship which includes a two-week, self-directed residence at the Banff Centre in Alberta.
Crummey's most recent book is entitled "Sweetland" which was shortlisted for the Governor General's Award.
Crummey received the fellowship at a black-tie gala last night in Toronto.