Occupancy rates at some Paris hotels have plunged by more than 30 per cent in the days since the November 13th terror attacks.
STR Global, a company that tracks hotel industry data, says that compared to the same dates a year ago, occupancy rates were 39 per cent lower last Saturday and 33 per cent lower last Sunday.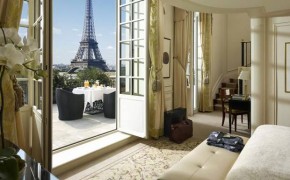 The day after the attacks, there was a 14 per cent drop from the same date a year earlier, followed by decreases in the 20 and 30 per cent range November 15th to 20th.
STR Global did say its report only represents 37 per cent of its monthly sample for Paris hotels, so the data is not definitive — but it does confirm anecdotal and other reports of a downturn in leisure travel to France.
(The Associated Press)