Prime Minister Justin Trudeau says Canada will increase the number of ground troops in Iraq to train local forces in the fight against Islamic terrorists.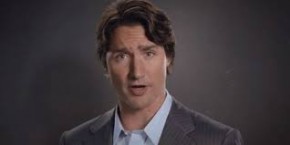 During a flight to the APEC Conference in Manilla this morning, Trudeau confirmed a larger military contribution to off-set the withdrawal of Canadian fighter jets from the air war over Syria.
Trudeau added that Canada's role in the military mission against the Islamic State will  be among the topics discussed in a key bilateral meeting scheduled with U-S President Barack Obama in Manilla this week.
Trudeau is also holding firm to his commitment to bringing 25,000 Syrian refugees to Canada by the end of the year.  The Premiers of Quebec and Saskatchewan have expressed concern about the impact of fast-tracking the refugees might have on Canadian security.