The trumpeter whose lyrical playing and ever-changing style made him a touchstone of 20th Century music, has been voted the greatest jazz artist of all time.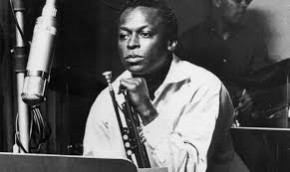 Miles Davis beat out the likes of Louis Armstrong, Ella Fitzgerald and Billie Holiday in a poll of BBC Jazz FM listeners.  Programme host Helen Mayhew called Davis "the epitome of cool".
Canada's Oscar Peterson made the top ten along with artists like Charley Parker, John Coltrane and Thelonious Monk.