The federal Torys have selected former health minister and Alberta MP Rona Ambrose as their interim replacement – for former leader Stephen Harper.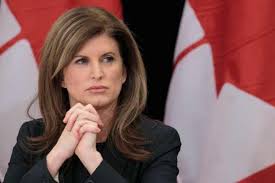 Eight candidates were in the running for the post – which comes with an extra $80,100 in salary, a car and driver and: Stornoway –  the residence of the official leader of the Opposition.
The candidates included Alberta MP Mike Lake; Diane Finley, Rob Nicholson and Erin O'Toole from Ontario; and Manitoba's Candice Bergen. Calgary MP Michelle Rempel and Quebec's Denis Lebel ran on a joint ticket.
The new interim leader will have to rebuild the party heading into the eventual formal leadership race – which is still a long way off.