British author J.K. Rowling is writing another children's book and you can expect many more novels from her in the future.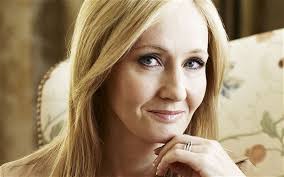 The 50-year old writer told the BBC that after her latest outing as Robert Galbraith, she plans to get back to writing under her real name and in fact has already started another children's book that she really loves and will definitely finish.
There is no word yet on the genre of the book or whether it is in any way related the Harry Potter series.  Rowling says she's got so many ideas for other books that she's afraid she'll die before she gets them all written.