Toronto author Andre Alexis has won the Rogers Writers' Trust Fiction Prize for his novel "Fifteen Dogs"; a win that vaults him into the driver's seat for the Scotiabank Giller Prize.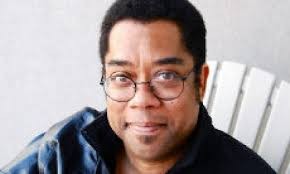 The 58-year old Trinidad native, who was raised in Ottawa, beat out four other authors to take home the $25,000 Writer's Trust prize in a ceremony last night in Toronto.
Alexis' story, in which fifteen dogs are gifted by the gods with the skills of human consciousness is now considered the frontrunner for next week's $100,000 Giller Prize.
This was the third time Alexis has been nominated for the Writers' Trust Fiction Award.