Uber and Uber X are back on today's city council agenda with councillors receiving an update on the city's efforts to control the controversial ride-sharing service.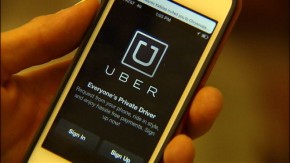 Councillor Janet Davis asked for specific information on what the city is doing to crack down on Uber and Uber X drivers.  Municipal Licensing and Standards Executive Director Tracey Cook isn't releasing specifics related to the investigation so as not to jeopardize the investigative process.  However, in the letter, she does say 102 Uber X drivers are facing more than 200 charges which are working their way through the courts.
The licensing branch has also posted on its web site its concerns that Uber X may pose a serious safety risk to the public because their drivers don't hold a city issued license and their vehicles have not been inspected to ensure they conform with the city's licensing standards.