At the age of 52, Mike Myers is a father again.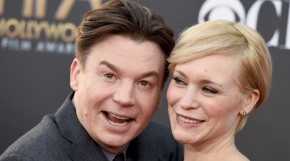 Kelly Myers, the wife of the Toronto-born actor, gave birth to a little girl in New York City last night.
Paulina Kathleen is a little sister for the couple's other daughter, Sunday, and son, Spike.
Mike Myers first shot to fame as a Saturday Night Live cast member, before appearing in the Wayne's World and Austin Powers movies, as well as voicing the title character in the Shrek animated movies.
A street is named after him, Mike Myers Drive, off of Kennedy Road in Scarborough.