Tony winning actor Glenn Close is spending more time on the treadmill these days.
That's because she's getting ready to reprise her role as the silent screen star Norma Desmond in "Sunset Boulevard."
She says her preparations involve working-out because "You have to have strong muscles in you – to project that kind of energy."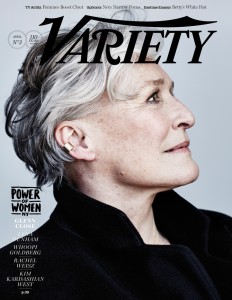 Close won a Tony Award in 1995 for starring in the Broadway production of Andrew Lloyd Webber's musical – and she'll be back for 43 performances at the English National Opera's Coliseum Theatre – beginning April 1st.
The 68-year old actor says Desmond "haunted her" – and she's looking forward to another exploration of the character – because she's had 20 years of life, and of her craft.