A new Director is coming to Boston's prestigious Isabella Stewart Gardner Museum.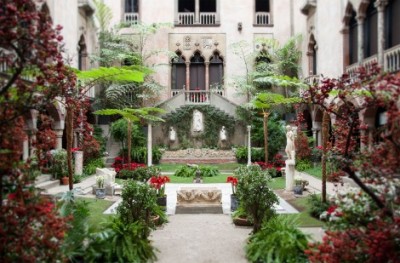 Peggy Fogelman, who oversees exhibitions and collections at The Morgan Library and Museum in New York – is expected to arrive in January.
She'll be taking over command from Anne Hawley – who has announced that she's stepping down – after 26 years.
The Gardner and The Morgan have similar histories: both began as private collections that evolved into jewel-box public museums.
Perhaps during Fogelman's tenure they'll finally solve the 25 year mystery – of one of the world's  major art heists.
In March, 1990, a pair of thieves dressed as Boston police officers tricked museum security guards into letting them into the building.
They tied up the guards and made off with 13 works of art valued at $500-million dollars.
No arrests have been made – despite efforts by the FBI and multiple police probes around the world.