A funeral is being held today in Toronto for Ken Taylor, Canada's former Ambassador to Iran
.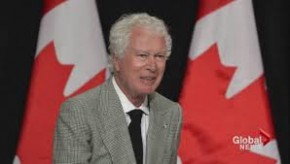 Taylor gained international fame for helping six Americans escape Iran during the 1979 hostage crisis in what became know as the "Canadian Caper."
He heroics were the subject of a book and more recently a Hollywood movie called "Argo."  Taylor made headlines again when he complained the move minimized Canada's role in the crisis.
The 81-year-old former diplomat died of cancer ten days ago in New York.
Today's service, in a mid-town Toronto church, will be attended by Ontario Premier Kathleen Wynne and Prime Minister-elect Justin Trudeau among others.