Former British Prime Minister Tony Blair says the American-led invasion of Iraq was partly to blame for the emergence of the Islamic State terror group in the Middle East.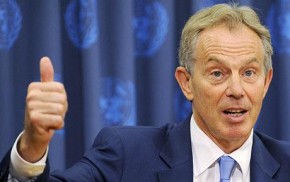 In an interview with CNN, Blair apologized for basing the decision to attack Saddam Hussein's regime in 2003 on faulty intelligence.  He also admitted there were mistakes in the planning of the operation.
Blair allowed that those responsible for the Iraqi war are partially responsible for the rise of the Islamic State.  But he noted that the Arab Spring which began in 2011 also played a part.  In addition, he pointed out that ISIS got its start in Syria and then spread to Iraq.
While Blair's decision to join the U.S. and take Britain into the Iraq war was based on false claims about Saddam Hussein's weapons of mass destruction and remains hugely divisive, Blair insists that removing Saddam was the right thing to do.