By the end of Autumn, random and arbitrary carding by Ontario police services will be illegal. The Minister of Community Safety and Correctional Serves made that announcement during a debate on carding at Queen's Park yesterday.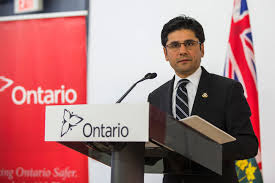 Yasir Naqvi, who began province-wide consultations on carding this summer, said they've heard from the community that the street checks are random and racially discriminatory and cannot be regulated and therefore, must stop.
Naqvi says regulations banning random street checks will be in place by the end of the fall and will become part of the Police Services Act.
A spokesman for Toronto Police says the Minister's intentions do not clash with Chief Mark Saunder's position. Saunders has said carding can be an effective police tool.