Another accolade for one of Canada's best young sopranos.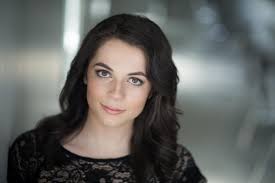 Jeunesses Musicales Canada has awarded the 2016 Maureen Forrester Prize to Montreal's Magali Simard-Galdes.
The Forrester Prize is awarded every three years to the most talented emerging singer in Canada and consists of 30 recital concerts as part of the JMC Emerging Artists Tour.
Previously, Simard-Galdes won the Grand Prize in the Canadian Music Competition voice category three times between 2010 and 2013.
Maureen Forrester was an internationally renowned Canadian Mezzo Soprano and a Companion of the Order of Canada.  She died in 2010.