The Liberal Campaign co-chair has decided to step down after giving advice concerning the next government to a major oil firm on the same day Justin Trudeau started to call for a majority mandate.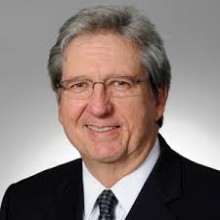 Daniel Gagnier is a political veteran and consultant in the energy sector who played a key role in organizing the Liberal Party in Quebec.
According to an email, leaked earlier this week, Gagnier sent a three page note to TansCanada Corp. officials on potential scenarios for the energy sector if either the Liberals or N.D.P. win Monday's federal election. TransCanada's Energy East project has been a lightning rod for opposition to proposed pipelines in Quebec.
The Tories call this evidence that the Liberals would bring cronyism back to Ottawa. The NDP has seized upon the story to attack the Liberal Party and its ties with the energy industry.