Canadian conductor Yannick Nezet-Seguin has been named artist of the year by the venerable classical music publication "Musical America".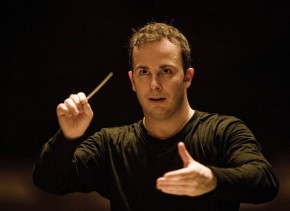 The Montreal native is being lauded for the brilliance and virtuosity of the performances he leads.
The 40-year old maestro is currently the music director of the Philadelphia Orchestra and the Orchestre Metropolitain in Montreal.  He has also been mentioned as a possible successor to James Levine as the next music director or the Met.
Earlier this year, Nezet-Seguin conducted the Philadelphia Orchestra before a visiting Pope Francis, opened the Metropolitan Opera season leading Verdi's "Otello" and threw out the first pitch at a Phillies game.