Another long weekend, another OPP traffic blitz.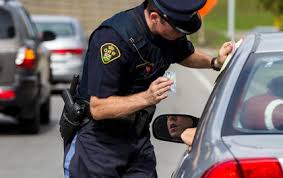 Starting Friday morning, the Ontario Provincial Police will have an increased presence on the road, targeting impaired driving, distracted driving and speeding.
Fatalities on provincial highways are down this year compared with last but the provincial police say they're seeing more people not using seat belts and that's resulted in 45 deaths so far in 2015.
This is the first Thanksgiving Weekend since the provincial government passed stiffer penalties for distracted driving.  If convicted, you now face a fine of up $1,000 and three demerit points.