Yet another benefit to regular exercise.
A new U.S. study says daily workouts can cut the risk of heart failure by more than a third.
Researchers studying patients with congestive heart failure found that while low levels of weekly physical activity, such as jogging for about five minutes a day have been shown to only reduce the risk of heart failure by approximately five per cent.
But they found a cardiovascular workout for 40 minutes a day reduces the risk by nearly thirty-five percent.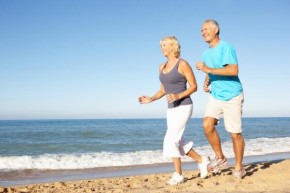 The scientists say higher levels of exercise in these patients are more likely to improve the dysfunction of the lungs, muscles, hormones and blood vessels that all contribute to heart failure.
You can read about the research in the journal, Circulation.