California has joined four other U.S. states that allow terminally ill patients to end their lives with a doctor's supervision. Governor Jerry Brown signed the bill into law late Monday, joining Oregon, Washington, Montana and Vermont, which have similar laws in place.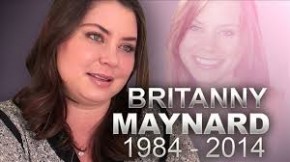 The right-to-die movement gained support after California's Brittany Maynard, a terminally ill cancer patient, moved to Oregon to legally end her life.
The California law stipulates that two doctors must approve the use of life-ending drugs and two witnesses must be present with the drugs are administered.  The patient must also be physically capable of taking the drugs themselves.
This past February, The Supreme Court of Canada Court struck down a law that prohibited doctor assisted death and gave the federal government a year to re-write the law.