Viola Davis has made history. She has become the first black woman to win an Emmy for outstanding lead actress in a drama. Fifty year old Davis claimed the prize for her portrayal of a law professor in How to Get Away with Murder.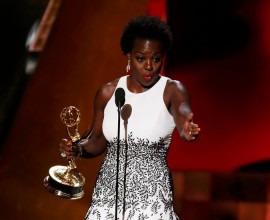 "The only thing that separates women of colour from anyone else, is opportunity. You cannot win an Emmy for roles that are simply not there," Davis said to applause.
And after eight previous nominations, Jon Hamm won best dramatic actor honours at last night's 67th Primetime Emmy Awards for playing iconic 1960's advertising man Don Draper.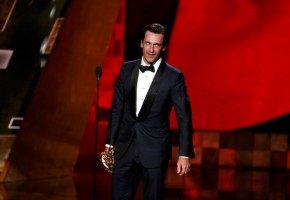 "There has been a terrible mistake clearly," Hamm joked, "It's impossible to be named with all of those extraordinary gentlemen, impossible to be standing up here."
Mad Men ended its run on television this year.