Now to the federal election campaign where the issue of legalized marijuana has surfaced.
Last night, Liberal Leader Justin Trudeau was in Quebec City where he faced questions about the party's promise to legalize marijuana, which he says makes far more sense than the approach by the Conservatives.
"Mr. Harper's approach on guns is funding gun runners, street crime and organized crime.  This is not what we need.  We need a program that's actually going to protect our kids by making it much more difficult for them to access marijuana, and also prevent the money from flowing into the black market into the pockets of organized crime and street gangs," Trudeau explained.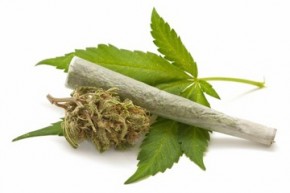 Trudeau says Liberals will look to American states, such as Colorado, that have moved to legalize marijuana and evaluate best practices.
Prime Minister Stephen Harper has said that a majority of Canadians agree with his opposition to legalizing marijuana, proving he's not behind the times on the way forward on pot.
A government opinion poll released one year ago found that more than two-thirds of Canadians wanted the federal government to ease the laws around possession and use of cannabis, with about 14 per cent saying the laws should stay the same.
Harper says changing those laws would reverse what he calls a decline in marijuana usage in Canada.