The U.S. has formally returned a Picasso painting – valued at $15 million – to France.
The work was stolen from a Paris museum more than a decade ago.
The masterpiece was seized by immigration officials late last year in New Jersey.
Immigration and Customs Enforcement director Sarah Saldana – officially repatriated the artwork, titled "The Hairdresser," during a ceremony on Thursday at the French Embassy in Washington.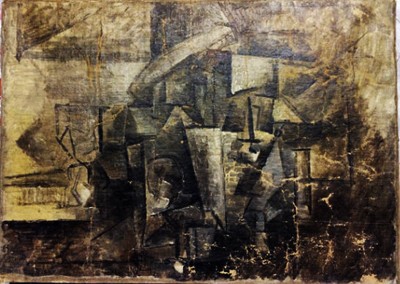 The painting was bound for the New York borough of Queens – from Belgium – when it was identified and seized in Newark, New Jersey, last December.
Officials became suspicious when they saw that the item was heading for a climate-controlled storage facility – which was a peculiar destination for a package which was described in French – as carrying a $37 Christmas gift.