These are the salad days of scientific research on the International Space Station, literally.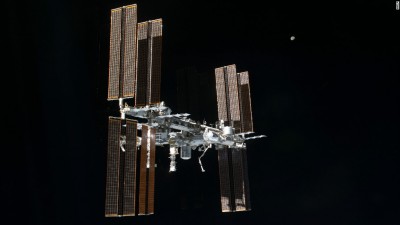 It was a first in space yesterday, as astronauts munched on red romaine lettuce that they grew on board.
After clicking their lettuce leaves like wine glasses, three astronauts tasted them with a bit of balsamic vinegar and olive oil and said they were delicious and it was great to have some colour in space.
As space missions expand, crews will need to grow their own food.
Astronauts grew space station lettuce last year, but had to ship it back to Earth for testing and didn't get to taste it.