One in four people use social media, so therefore it's not surprising to learn that use of internet sobriety support sites continues to grow.
But an international survey has found face-to-face meetings are more effective for those trying to curb alcohol abuse.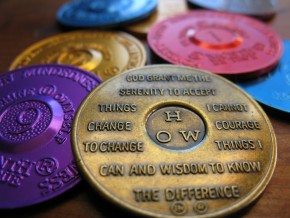 The study, conducted by researchers at Fielding Graduate University in California, recruited nearly 200 adults who'd been sober at least one year.
Most were women, aged 40 to 59, and were from the U.S. although some live in Canada and elsewhere.
The survey measured their behaviours and opinions regarding face-to-face meetings, like those run by Alcoholics Anonymous, versus Facebook groups and other online support systems.
The lead researcher says the results show individuals who attended more in-person meetings had greater success in achieving and maintaining sobriety.
But participants predict that support online will continue to grow and that any preference for – and greater benefits in – person-to-person meetings may diminish over time.
The study was presented Thursday at the American Psychological Association's annual convention in Toronto.