Canadian scientists who developed an experimental Ebola vaccine are optimistic the vaccine will work long term to combat the deadly disease.
Test trials carried out in Guinea suggested the rVSV-Ebola drug seemed to work.  If it does, the vaccine will be a milestone for communicable disease research.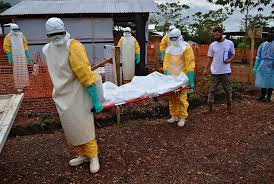 The Lancet, a popular medical journal, published the interim findings Friday.
Dr. Marie-Paule Kieny, who is Assistant Director General for Health Systems and Innovation of the World Health Organization says, there are many unanswered questions, and still a possibility that the drug will fail, but added earlier data showed that none of the 2,014 people vaccinated developed Ebola virus after taking the drug. Early tests of were developed through the National Microbiology lab in Winnipeg.
The vaccine is the first experimental drug that could protect people against Ebola.