The University of Toronto has received $114-million from the Harper government that the school says will "take regenerative medicine to the next level."
The funds will allow the school, Hospital for Sick Children, University Health Network and Mount Sinai Hospital to deliver a program called "Medicine by Design."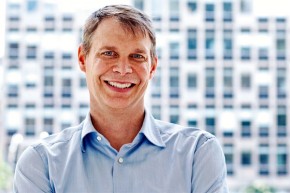 One of the researchers involved with the project, U of T professor Peter Zandstra says "We'll be able to design cells, tissues and organs from the ground up, hopefully with benefit to patients and benefit to the Canadian economy.
Stem cells offer avenues to treat — and perhaps cure — illnesses such as cardiovascular disease, diabetes, blindness, lung disease, neurodegenerative disorders, and diseases of the blood and musculoskeletal system," he said.
Ottawa is funding seven years of research with the grant – the largest in the university's history.