The public is having its say – on the Smithsonian's exhibition featuring Bill Cosby's art collection.
Some visitors say the exhibit should be dismantled – but people at the museum have left mostly positive messages in a comment book.
–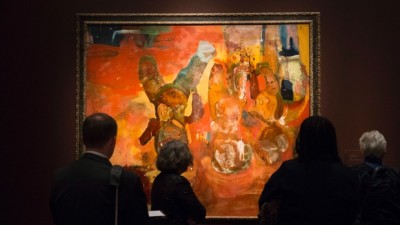 The Smithsonian released 35 email messages – and at least 30 of them call for the National Museum of African Art to take down its "Conversations" exhibition – featuring Cosby's art.
This comes in the wake of revelations that Cosby admitted under oath that he obtained drugs – to give to women with whom he wanted to have sex.
Several visitors have thanked the Smithsonian for keeping the display up –  on its artistic merits.