A saliva test may catch Alzheimer's early.
The idea was presented at the recent Alzheimer's Association International Conference in Washington.
Though still in its infancy, the test may become a diagnostic tool in the detection of the neuro-degenerative disease.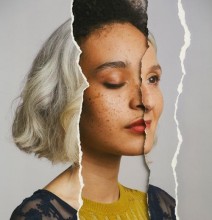 Researchers from the University of Alberta analyzed saliva samples of fewer than 100 people, divided into three groups – 35 with normal aging cognition,  25 with mild cognitive impairment and 22 with Alzheimer's.
The study has not been published or reviewed by peers.
As a result experts stress more research is needed.
Alzheimer's risk reduction and prevention is the new frontier in the disease says Dr. Richard Isaacson, director of the Alzheimer's Prevention Clinic at New York-Presbyterian/Weill Cornell Medical Center in New York.
"What we're realizing is that if we can find a drug or some sort of intervention that can slow down or reverse the disease, we'll need to use that drug as early as possible.  When someone starts having symptoms of memory loss, mild cognitive impairment or dementia due to Alzheimer's, it's so much more difficult to treat."