Since Canadians have the right to be anonymous on the internet there is the possibility of class action lawsuits over this week's hack of the Ashly Madison web site.  The Supreme Court of Canada ruled in January that internet service providers cannot disclose the names, addresses and phone numbers of their customers voluntarily.  Now, hackers are threatening to make public the names, pictures and credit card information of the marital cheaters who use the site. The say say 37 million accounts have been compromised.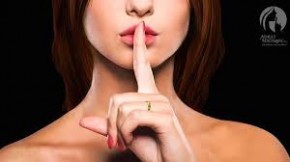 Ashley Madison is built on the notion of safeguarding its users' information.  That is reflected in its signature image of a woman's pursed lips making the 'shhh' sign, seemingly meant to reassure would-be adulterers that their secrets are safe.  Privacy lawyer David Fraser says companies are not required to guarantee the safety of information they collect, but they do have to implement commensurate safeguards.  Fraser expects a big fallout for Ashley Madison, though the possibility of individual lawsuits isn't likely to pay off for the user.  He says a massive class-action lawsuit is more likely if hackers publicize users' information, because the damages would be higher the more people that are affected.
David Fraser will have more to say about this on Zoomer Radio's Goldhawk Fights Back after today's noon news.