Author Harper Lee's highly anticipated second novel is breaking records.
HarperCollins announced today that Go Set A Watchman has sold 1.1 million copies in the U.S. and Canada.
That includes combined print, electronic and audio formats as well as pre-orders and sales for the first week.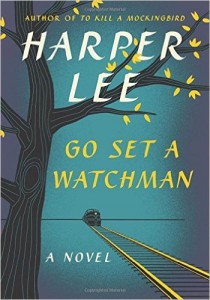 The publisher says Harper Lee's follow-up to To Kill A Mockingbird is the fastest selling book in its history – and the initial print run of 2 million copies has been increased to 3.3 million.
"Watchman" was completed before the 89 year old author's Pulitzer Prize winning "Mockingbird" – but it's set in the same Alabama community 20 years later. Readers have been startled to find the heroic Atticus Finch character depicted as a racist – who condemns the U.S. Supreme Court's decision to allow segregation in public schools.