The Harper government has been promising since March that public consultations on the thorny issues of doctor-assisted death would begin "very soon."
The time's finally arrived.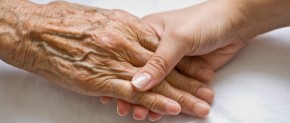 The government has set up an external panel to consult with the public and come up with legislative options, but it won't report back until after the fall federal election.

When the Supreme Court tossed out the law banning it last February, Ottawa was given 12 months to come up with a new one that would recognize the right of clearly consenting adults, who are enduring intolerable physical or mental suffering, to seek medical help to end their lives.
But the justice minister indicated last month if the Conservatives are re-elected this fall, they'd ask to have the deadline extended.
Some legal experts doubt it would be granted citing the lack of action on the issue.

Among the supporters of a new law is the Zoomers' group CARP – A New Vision of Aging.