Greece's main business and tourism associations warn if the government does not reach a deal with creditors soon and reopen banks there'll be an "explosion of unemployment".
More than one-in-four Greeks are without work, with the crisis and austerity measures costing roughly one million jobs.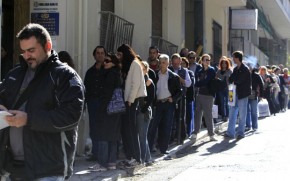 Athens has announced it's extending bank closures up to and including Monday, maintaining the daily withdrawal limit at 60 euros ($66).
Greece has made a request for a three-year loan from Europe's bailout fund and pledges to "immediately implement" tax and pension related measures as of Monday.
In a letter to the European Stability Mechanism, the government says it's committed to honouring its obligations to creditors on time.