Prime Minister Alexis Tsipras has until Sunday to present the 28 European Union leaders with a proposal to stave off financial chaos in Greece.
Italian Premier Matteo Renzi says Tsipras is keen on coming up with a sensible plan, but leaders say he only arrived with vague proposals today and a promise of a written one tomorrow.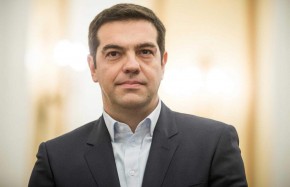 Late Tuesday, Tsipras said his government's submitted a proposal that contains "credible reforms that are socially just and include in reciprocity a commitment to cover the country's financial needs in the medium term, a strong investment package to counter big problems such as unemployment, as well as the start of substantial talks and the restructuring of debt."
The Greek leader did not say if it was a written or verbal proposal.
He expects this will quickly lead to an agreement.
"It will begin in the next few hours with the aim of concluding until the end of the week at the latest."