An expected dramatic increase in the number of cancer cases has prompted an unprecedented move by the Canadian Cancer Society.
For the first time in its 77 year history, Canada's largest health charity is wading into a federal election campaign.
The Cancer Society is calling on all the parties to commit to three measures it says would reduce the incidence of cancer or help patients who are diagnosed with the disease. It wants tobacco to be sold in plain packaging and a better national strategy for tobacco control.  It also wants a guarantee of affordable, high quality palliative care for all Canadians, and commitments to long term health research.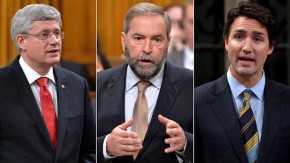 Cancer Society President Pamela Fralick says the fixed federal election date of October 19th has given her organization the unprecedented chance to feed into the political debate. She says "we want there to be a dialogue on health and we want there to be a dialogue on cancer because cancer is the number one cause of death and a lot of it is preventable."
The number of cancer cases in Canada is expected to climb by 40 percent over the next 15 years as a result of the aging population.