Jean Dore, who was mayor of Montreal in the late 80s and early 90s, passed away Monday from complications of pancreatic cancer.
He was 70.
Dore was diagnosed last summer.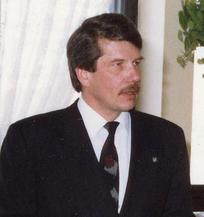 (Jean Dore in 1990)
He was a founding member of the Montreal Citizens' Movement municipal party in 1974.
Dore was elected twice as mayor, the first mandate coming in 1986 after the retirement of Jean Drapeau, who'd been mayor the previous 26 years.