It's fade to black for one of Canada's iconic retailers.
A chain, that's been around as long as or longer than many Zoomers, is closing August 8.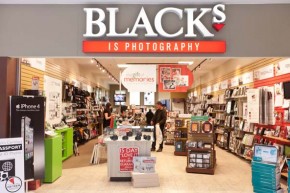 Black's photography is shutting down all 59 stores in Canada – most are in Ontario.
Parent company Telus says an unspecified number of the approximately 485 employees will be offered jobs at Telus or Koodo head offices, as well as at retail outlets or call centres, while the rest will be offered a package.
Despite financial improvements over the past year, Telus says it's been unable to turn a profit because of technological innovations that have changed how people take and share pictures.
Black's was founded in 1930 and sold appliances.
It opened its first specialty camera store in 1948.