With the words from a group of prominent Toronto zoomers still ringing in his ears, the mayor vows the controversial police policy of carding will be changed before a moratorium, in place since January, will be lifted.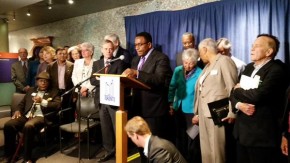 The group, including former mayors David Crombie and Barbara Hall, held a news conference after meeting with John Tory and the chair of the Toronto Police Services Board, Alok Mukherjee.
During the meeting, Tory was given a petition, signed by three dozen high profiled Torontonians, that calls for carding to be stopped now.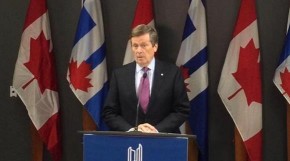 The mayor says, "I heard their message very clearly and I want them to know, along with the people of Toronto, that I will work even harder from today forward to produce policies and procedures that ensure the proper supremacy of the human rights of every citizen."