The Wynne government's putting $23.5-million in a new Canadian Centre for Aging and Brain Health Innovation at Baycrest Health Sciences.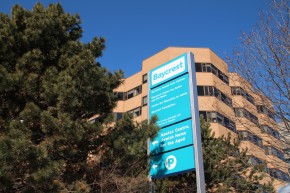 The aim is to support projects that enable healthier brain aging, allow older Zoomers to live at home longer and reduce health care costs by providing better care solutions.
The announcement was made by the premier during a visit to the hospital along with Minister of Research and Innovation, Reza Moridi.
The funding, as proposed in the recent budget, will be spread over five years to support the development of technologies, products and resources to help people maintain their cognitive, emotional and physical well-being and independence as they age.
By 2036, the province's seniors' population will more than double to 4.2 million.